What's the Cost to Ship a Car from Austin to Seattle ?
Get your rate to ship your car now
Auto Transport from Austin to Seattle, Washington is one of the top 5 major routes All Day Auto Transport runs. Every week we have 5 enclosed car transporters and about 10 open haulers going through the Austin area and shipping all types of vehicles to the Seattle area. Although this route is one of the longest transports in the country coast to coast, we can usually ship most automobiles for less than $1200 for this route. Being that this is almost a 3000 mile route the rates we offer are some of the lowest in the country.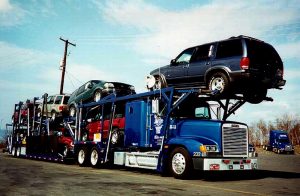 Enclosed Transport from Florida to Washington
If your shipping a classic or luxury car from Austin, TX to Seattle,WA , our enclosed, exotic car transporters are some of the best in the industry. State of the art haulers that carry over a 2 million dollar insurance policies give our clients the peace of mind that their high end vehicles are in the best hands. The transport time from Austin to Seattle is usually about 6 or 7 days on our exotic car transporters. This is usually quicker than the 7 to 11 days it takes on open car haulers from the Austin area. No matter what vehicle your shipping to Seattle we get the job done the right way , the first time! If you are buying a car or motorcycle in Austin and shipping it up to Washington, call us now at 855-269-1288 for your free shipping rate